NBC Philadelphia - Local
Philadelphia Local
I-95 Renamed for Fallen Police Officers
Aug 06, 2013 06:30 PM EDT

Highway dedicated for two highway patrol officers killed on the interstate.

Photo Credit: Philadelphia Police
---
Police Detonate 'Hazardous Device' on O.C. Beach
Aug 06, 2013 10:47 PM EDT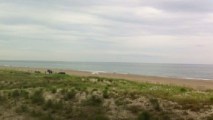 Ocean City Police detonated a "hazardous device" after closing off a portion of the beach on Tuesday.

Photo Credit: Dave Bickell
---
Pastor Charged With Setting Car on Fire for Insurance Money
Aug 06, 2013 07:44 PM EDT

A North Philadelphia pastor is behind bars after police say he set his own car on fire in an attempt to collect insurance money.

Photo Credit: Associated Press
---
Man in Critical After Motorcycle Collides With Car
Aug 06, 2013 11:59 PM EDT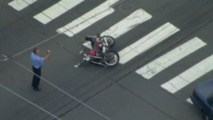 A motorcycle rider is fighting for his life after an accident in the Wissinoming section of the city.

Photo Credit: NBC10.com
---
4 Families Homeless After Fire Spreads to 6 Homes
Aug 06, 2013 11:44 PM EDT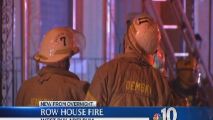 Three firefighters are recovering and four families are displaced after a fire damaged six row homes in Montgomery County.

Photo Credit: NBC10.com
---
First Look at Contractor Burned in House Explosion
Aug 07, 2013 12:11 AM EDT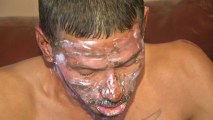 Contractor Steve Barrientos suffered second and third-degree burns over his face and upper body when the house he was working in exploded last week. A family living next door lost an urn containing the remains o...

Photo Credit: NBC10.com
---
School District Sues Design Firms for Millions
Aug 06, 2013 05:40 PM EDT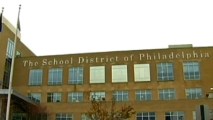 More than two dozen lawsuits could yield the district $2 million, which could save some jobs.
---
Aug 06, 2013 04:34 PM EDT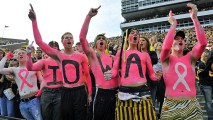 The Princeton Review released its 2014 edition of "The Best 378 Colleges" book Monday, which includes a list of the Top 20 party schools in the country.

Photo Credit: Getty Images
---
Philly Get Ready for Permanent Sales Tax Hike
Aug 06, 2013 05:01 PM EDT

Philadelphia City Council President Darrell Clarke's office said Monday that legislators will make permanent a 1 percent sales tax that was due to expire next budget year.
---
Aug 06, 2013 01:43 PM EDT

A man walked into a home overnight and opened fire killing a teenage female and injuring a young man.

Photo Credit: NBC10
---
Aug 06, 2013 09:16 AM EDT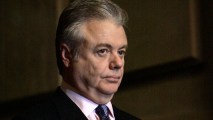 Commentary by Dave Davies: To me, the interesting question is what Vince, who spent decades giving orders, cutting deals, negotiating multibillion-dollar budgets, making and breaking careers, and...

Photo Credit: AP
---
In Case You Missed It: Yesterday's Top Stories
Aug 06, 2013 09:04 AM EDT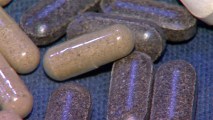 Here's some of yesterday's top stories.

Photo Credit: NBC10 Philadelphia


---
'Night Out' Rallies Aim to Stop Crime With Communication
Aug 06, 2013 09:33 AM EDT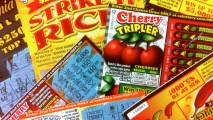 Neighbors, law enforcement rally to say hello and work towards reducing crime across the city.

Photo Credit: Vince Lattanzio, NBC10.com
---
2 Men Wanted for Robberies, Sex Assault
Aug 06, 2013 12:04 AM EDT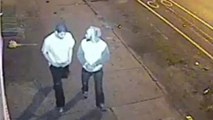 Police are on the hunt for two gunmen who they say committed eight robberies during a two-week span and also sexually assaulted a teen girl during one of the incidents.

Photo Credit: Philadelphia Police
---
12 Kids Hurt After Van Overturns on I-295
Aug 05, 2013 07:16 PM EDT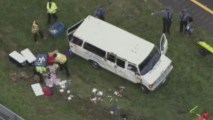 Over a dozen people were hospitalized after a 15-passenger van overturned on I-295 in Burlington Township.

Photo Credit: NBC10.com
---
Aug 06, 2013 06:51 AM EDT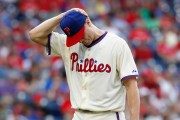 The Phillies have one win in their last 14 games.

Photo Credit: Getty Images
---
Dept. Says Officer Was Justified in Tasering Incident
Aug 05, 2013 06:42 PM EDT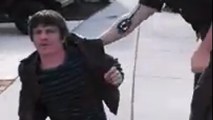 A review board now says that a Rehoboth Beach Police Officer did not use excessive force in an arrest caught on camera back in April.

Photo Credit: YouTube.com
---
New Flu Shot Gives Broader Protection
Aug 05, 2013 02:13 PM EDT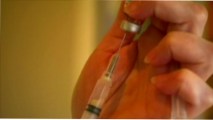 The FDA gives approval for the pharmaceutical company to begin shipping its new, broader-protection vaccine out to health care providers.
---
Officials Use Zombies to Warn of Pedestrian Dangers
Aug 06, 2013 02:03 PM EDT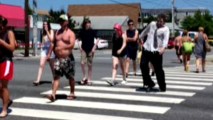 A creative way to bring safety awareness or an insult to victims and their families? That's the question being posed about a new public safety campaign in Delaware that's using zombies to warn residents...

Photo Credit: NBC10.com
---
Shooting Deaths Shed Light on Trenton Violence
Aug 05, 2013 07:26 PM EDT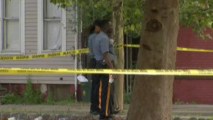 Recent shooting deaths over the weekend are bringing light to the gun violence in Trenton.

Photo Credit: NBC10.com
---
Homicides Remain Down in the City
Aug 05, 2013 05:21 PM EDT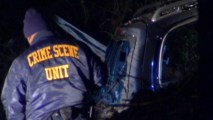 Homicides are down significantly so far this year in Philadelphia but the city's top prosecutor says more still needs to be done to ensure it stays that way.

Photo Credit: NBC10 Philadelphia
---
Diner Reopens After Bulldozer Crashed Into Wall
Aug 05, 2013 01:01 PM EDT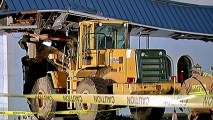 In March, a stolen bulldozer crashed into the Piston Diner and forced it to close its doors for five months. After months of renovation and a change of ownership, the restaurant located in...
---