NBC Washington - Local
Washington DC Local
Latino Community Calls for Representation on School Board
Aug 07, 2013 12:23 AM EDT

As Prince George's County Executive Rushern Baker reviews applications to fill a spot on the county's school board, members of a seemingly under-represented community say Baker's selection is very important...
---
Toddler Found in Maryland Hotel Dies at Hospital
Aug 06, 2013 10:48 PM EDT

A 3-year-old child found unresponsive inside a Prince George's County hotel Tuesday afternoon died at a local hospital.

Photo Credit: NBCWashington.com
---
One Year Later, No Arrests in Arlington Double Murder
Aug 06, 2013 11:34 PM EDT

A year has passed since 31-year-old Carl Moten and 59-year-old Keefe Springs were found dead at an Arlington apartment.
---
Missing Charlottesville Teen's Car Found
Aug 06, 2013 10:15 PM EDT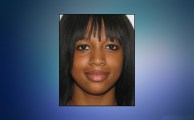 Charlottesville, Va. teen Alexis Murphy has not been seen since Saturday night but her car was found Tuesday evening.
---
Plans Dropped for Chuck Brown Amphitheater
Aug 06, 2013 11:11 PM EDT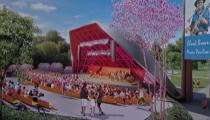 Plans have been dropped for a 900-seat amphitheater in Northeast honoring the Godfather of Go-Go.
---
Splattered Green Paint Gone From National Cathedral
Aug 06, 2013 08:34 PM EDT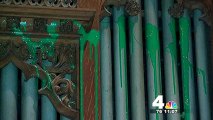 The green paint splashed inside the National Cathedral last week is gone, and both vandalized chapels are open to the public again. Two D.C. churches hit by a vandal last week will open their doors...
---
New D.C. Office Helps Ex-Offenders Adjust After Jail
Aug 06, 2013 08:23 PM EDT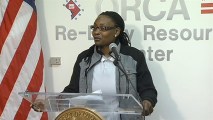 Thousands of men and women leave jails and prisons every year then find themselves lost in the new world of social media -- a world that can be a key to jobs and training, but a new office in D.C.
---
National Night Out Celebrates 30 Years
Aug 06, 2013 07:39 PM EDT

National Night Out aims for people to get to know the police officers in their neighborhood and is a yearly event to drive crime down. News4's Tracee Wilkins shows how people in New Carrollton...

Photo Credit: NBCWashington.com
---
Men Convicted in 2008 Stabbing Death of 14-Year-Old Boy
Aug 06, 2013 07:38 PM EDT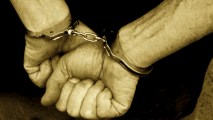 Three men were convicted Tuesday of numerous crimes including the 2008 stabbing death of a 14-year-old boy near the Columbia Heights Metro station in D.C.

Photo Credit: Getty Images
---
Prince George's Co. Schools Drop Activity Fee
Aug 06, 2013 07:19 PM EDT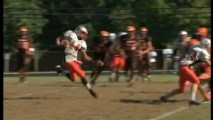 A $50 "pay to play" fee that plagued many Prince George's County parents and student athletes in the past has been axed.
---
I-Team: Trouble With Transmissions
Aug 06, 2013 07:13 PM EDT

The I-Team gets results for some customers unhappy with AAMCO's transmission repairs.

Photo Credit: NBCWashington.com
---
Hot Talk: Couples Taking a "Hail-Mary" Moon
Aug 06, 2013 05:37 PM EDT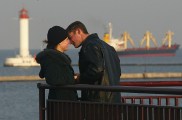 Need to get the spark back in your relationship? More and more couples are taking "hail-mary" moons to save their marriages. Hot 99.5's Kane also talks about what happened when an expecting couple got...

Photo Credit: Getty Images
---
PGPD Make Quick Arrest In College Park Sex Assault
Aug 06, 2013 04:59 PM EDT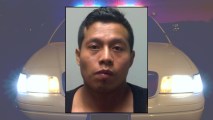 Prince George's County Police have arrested a 27-year-old man in connection with an early morning sex assault in College Park last weekend.
---
Two Wanted in Robbery Aboard Metro Bus
Aug 06, 2013 05:38 PM EDT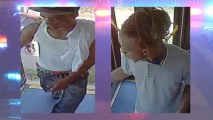 Metro Police need the public's help identifying two men wanted in connection with a robbery aboard a Metro bus last week.
---
Teen Arrested in Craigslist Robberies
Aug 06, 2013 04:22 PM EDT

A 17-year-old is facing several charges after setting up iPhone sales on Craigslist.com then robbing potential buyers, police said.
---
Major Commuter Route to Shut Down for Months
Aug 06, 2013 07:20 PM EDT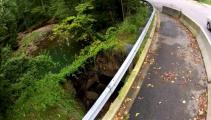 Many of the 16,000 daily vehicles that cross over the Kalmia Road Culvert between East and West Beach Drive in Rock Creek Park have no idea what lies just beyond the road.
---
Food & Friends: Hot July Leads to More Clients
Aug 06, 2013 04:28 PM EDT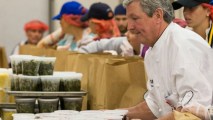 D.C. charity Food & Friends has taken on an unusually large number of sick clients in July.

Photo Credit: Food & Friends
---
Pizza Delivery Driver Robbed in Virginia
Aug 06, 2013 03:22 PM EDT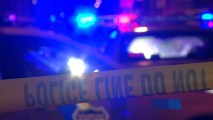 A man was robbed at gunpoint last week after delivering pizza to a home in Springfield, Va.
---
Prince George's Police Seek Robbery Suspects
Aug 06, 2013 03:13 PM EDT

Prince George's police are seeking two suspects who robbed a man of several thousand dollars as he left a Temple Hills business.
---
Alexandria Man's Murder Case Sent to Grand Jury
Aug 06, 2013 07:30 PM EDT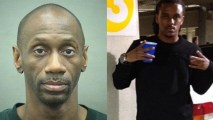 Applause broke out in a packed Alexandria courtroom after Judge Becky Moore ruled there is enough evidence to allow a first degree murder case against an Arlington sheriff's deputy to move forward.
---
Police Give Away Locks, Register Bikes to Reduce Thefts
Aug 06, 2013 12:59 PM EDT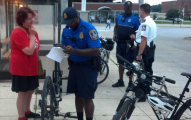 Metro Transit Police spent Tuesday morning at one Metro station handing out bike locks in an effort to reduce the number of bike thefts at the region's Metro stations.
---
Gunman Sought in Southeast Double Shooting
Aug 06, 2013 06:28 AM EDT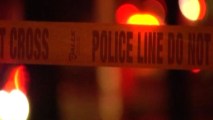 Police say two people were shot in Southeast D.C. Monday night, and the gunman is still on the loose.
---
Local Sikhs Mourn Anniversary of Deadly Shooting
Aug 05, 2013 11:37 PM EDT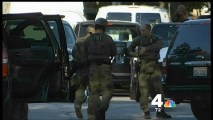 News4's Shomari Stone attended a vigil local Sikhs held on the one year anniversary of a mass shooting in Wisconsin.
---
12-Year-Old Girl Stabbed in Leg on K Street
Aug 05, 2013 10:33 PM EDT

Police said a 12-year-old girl is expected to be okay after being stabbed in the leg Monday evening.

Photo Credit: NBCWashington.com
---
Prince George's Police 'Following Firearms' to Close Cases
Aug 06, 2013 09:44 AM EDT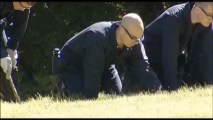 As summer winds down and students get ready to go back to school, Prince George's County police are using a new tactic to keep everyone safer.
---
Aug 06, 2013 10:46 AM EDT

A greyhound on her way to her new home is missing in northern Virginia
---
Summer Camp Empowering Girls in Field of Robotics
Aug 05, 2013 08:59 PM EDT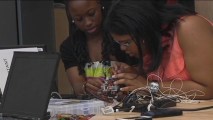 Summer is winding down, but possible careers in engineering and science are just getting started for some Prince George's County students who've been spending weeks building and programming robots at a...
---
Howard University to Launch Online Program
Aug 05, 2013 08:55 PM EDT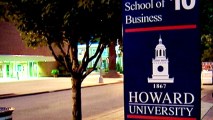 Howard University announced Monday it plans to launch a new Internet course service.
---
Funeral Tuesday for Local Victim of Spanish Train Derailment
Aug 05, 2013 08:37 PM EDT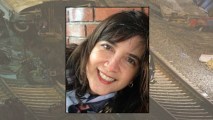 Ana Maria Cordoba was killed in last month's crash that killed 78 others.
---
PD: Airport Employee Stole from Passenger Luggage
Aug 05, 2013 08:01 PM EDT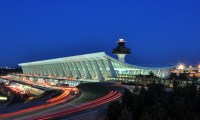 A Dulles International Airport employee was arrested for stealing items from people's luggage -- including marijuana, sunglasses and jewelry.

Photo Credit: Shutterstock
---
Police Investigate Assaults Near Metro Stations
Aug 05, 2013 07:32 PM EDT

Police in the District are investigating at least two incidents in which people walking near Metro stations were "sucker punched" and robbed by groups of teens.

Photo Credit: NBCWashington.com
---
Cuccinelli Asks McDonnell for Special Session on Ethics
Aug 06, 2013 03:52 PM EDT

The campaign for Virginia Attorney General Ken Cuccinelli, the Republican candidate for governor, confirmed Cuccinelli asked Gov. Bob McDonnell to call a special session to address ethics reform.

Photo Credit: AP
---
DNA Evidence in Vanessa Pham Murder Case Revealed
Aug 05, 2013 09:18 PM EDT

New details are emerging in the high profile murder of Fairfax County teenager Vanessa Pham just two weeks before jury selection begins in the trial of her accused killer.
---
Aug 06, 2013 03:59 PM EDT

A 4-year-old boy died Monday afternoon after being taken to a local hospital.

Photo Credit: NBCWashington.com
---
Half-Dozen Suitors Considered for Post
Aug 06, 2013 10:41 AM EDT

Amazon.com founder Jeff Bezos purchased The Washington Post Company's newspaper publishing business with a pricetag of $250 million, the company announced Monday. The announcement was made during an...

Photo Credit: Getty Images
---
Dormant Mortar Round Confiscated at Dulles
Aug 05, 2013 02:58 PM EDT

A passenger was stopped by TSA officers Sunday at Washington-Dulles International Airport after it was discovered the man had a 60 mm mortar in his checked baggage.
---